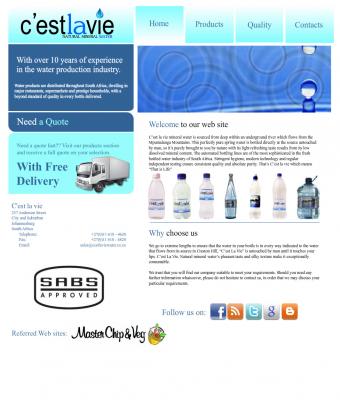 Cest La Vie
Cest La Vie Water: A Basic Quote System Website
The Cest La Vie Water website is built to display and order their product. This is done through the order of the product through a simple form which gathers the clients information and product request, then emails the quote request to the client and the website owner. The email is presented professionally to display products and client details clearly to give a brilliant company image.

Not only does the basic quote system website work for you, it acts as the company face and provides company information to the client.

Use this website as a starting base for the specifications of your website. If you click the "Order Product With Similar Specs Button", you can remove items your website does not need.
See this website's specifications below: