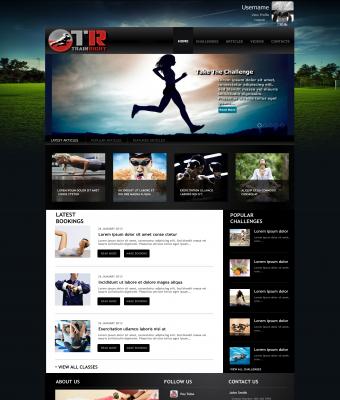 Train Right
Train Right: An Education Website
Train Right is an educational website with a large database of information. The website has a secure client log in with a profile tracking system, which helps the client track their fitness progress. The fitness program has individual challenges which are generated in the administration area by the website owner.


The administration area has multiple functions such as: client listing and monitoring, bulk email system, an invoicing/receipt system, a client booking system, blog systems, article systems, challenge creator and editor, advert creator and editor and a training video listing system.

The client area controls the clients activity profile, which includes features such as profile picture unlocking as clients complete specific tasks on the website, tracking of each event the client has participated in, trainer booking tracking, event location systems, editing client information and favourited articles, challenges and videos.


There are educational forums that clients can participate in and give their view with the indication of the speakers ranking on the challenges to show their expertise.

Use this website as a starting base for the specifications of your website. If you click the "Order Product With Similar Specs Button", you can remove items your website does not need.
See this website's specifications below: