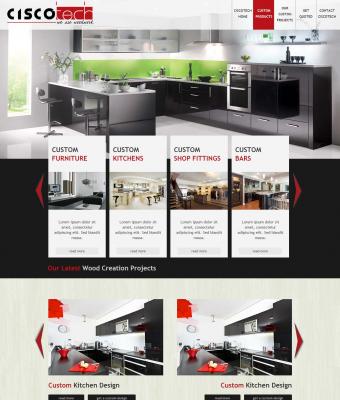 Cisco Tech
Cisco Tech: A Brochureware Website
Cisco Tech is a brochureware website that displays all the companys products, previous works, and the companys profile. There is a basic quote page that gathers client information and product request, and outputs the information through email to the Cisco Tech sales department. There is also an inquiry form on the Contact Us page that allows the client to make an inquiry to the appropriate department of MCM Fire via email.

The home page displays a large image slider that gives an instant indication to what products and services the company provides. There are detailed sliders that indicate previous job developments and products which are linked to the full detailed page for that specified item.

Use this website as a starting base for the specifications of your website. If you click the "Order Product With Similar Specs Button", you can remove items your website does not need.
See this website's specifications below: