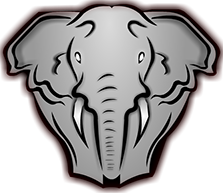 Start Up Cost
R5,500.

00
Service Price
R850.

00
/Month
Product & Services Category Creator System Special
Create, update and delete your website products and services properties and content. Let RKSites evolve your current website into a more productive website, or add this new functionality to your new website.

This package is completely custom to your online business/website, and can adapt with your website as it grows and changes. Timeless, unique websites is RKSites control management systems.


This Specials Specifications
3 Website Page

A updatable website page. Includes content layout. To make the web page updatable services need to be added to the webpage. This product can be reused in terms of a one specified structure (One Template Design).
1 Secure Admin & Client Sign In Area

A secure sign in area that includes password retrieval. All usernames & passwords are encrypted. Sign in leads to either a admin area or client area.
1 Administration Control System

The administration control system allows the website owner to create specified access to which areas a administrator has control over, with unique usernames and passwords. This allows website administrators to only have access to specified areas such as product creation and updating or bulk emailing or multiple options.
2 Administration database item set listing & item editor/delete (per item set)

The administration area can list items of a database, then have options to edit the item or delete the item. Include a set of image uploader, image order processer, file uploader, text editor, date selectors, Item selectors and a search engine to navigate the item set.This is restricted to one item set. An item set is for example a list of products or a list of categories of products.
1 Dynamic Navigational Menu

A updatable dynamic navigational menu, allows content from a database to be added to the dynamic navigational menu. Can be reused throughout a website.
1 Dynamic Footer

A updatable dynamic footer, allows content from a database to be added to the footer. Can be reused throughout a website.