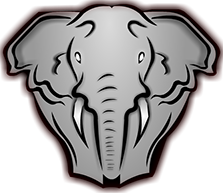 Start Up Cost
R7,100.

00
Service Price
R700.

00
/Month
Blogging System Special
Add a blog system to your website, where clients can register and comment on any post that submitted within the administration area, for easy blog control and monitoring. The users can share posts to other social media websites and email addresses.

The blog administration area has a text editor, image and file uploading system, to create,edit and delete posts. The administration area also has comment control, which allows the website administrator to view reported comment abuse and remove comments and users from the blog.

This package is uniquely created to meet your websites needs and traffic flow. With the ability to adapt with a growing website and the effortless ability to change the functionality of your blog.
This Specials Specifications
1 Secure Admin & Client Sign In Area

A secure sign in area that includes password retrieval. All usernames & passwords are encrypted. Sign in leads to either a admin area or client area.
1 Client Area Details Editor

Give the clients client area the ability to change the recorded information that the client listed, as well as change their password.
1 Client Registration & Client Area Page

A client registration form, that gathers client information. This will give the client access to a secure client area. A email confirmation on registration will be sent, to ensure that the email address exists before the client can access the client area.All clients passwords are encrypted and no client credit card or banking details will be stored within the website database.
1 Blog System

Give your website a blog that allows for the general content editing, uploading and deleting of all posts. Allow your clients to post their comments and share the blog post on their favourite social network.
3 Website Page

A updatable website page. Includes content layout. To make the web page updatable services need to be added to the webpage. This product can be reused in terms of a one specified structure (One Template Design).