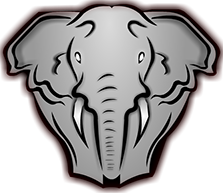 Start Up Cost
R2,800.

00
Service Price
R800.

00
/Month
Client Appointment System Special
Allow your clients to schedule appointments on your website, with automated emailing for each appointment confirmation and listing of appointments on their android devices.

With the ability to cancel appointments and manage appointments, all uniquely customized to meet your website and business needs.

This package can combined and adapted to add a payment gateway package, allowing make clients pay for the appointment on creation.

The website administrator can view all created, cancel and edit all listed appointments, as well a create, edit, cancel and change appointment times and dates.
This Specials Specifications
1 Secure Admin & Client Sign In Area

A secure sign in area that includes password retrieval. All usernames & passwords are encrypted. Sign in leads to either a admin area or client area.
1 Administration Client Listing & Control Area

Adding the Administration Client Listing & Control Area into a websites administration area, will give the website administrator the ability to view all client information and client functionality. It will also add the ability to resend a generated password to the client, as well as adding services/products to the client.
1 Administration Control System

The administration control system allows the website owner to create specified access to which areas a administrator has control over, with unique usernames and passwords. This allows website administrators to only have access to specified areas such as product creation and updating or bulk emailing or multiple options.
1 Event Scheduling Calendar System

Events and appoint scheduling can be added to the client and administration area. Which monitors current events and allow clients to schedule appointments at available times. Appointment/event canceling can also be added, with specified period deadline. A email system keeps clients up to date with registered appointments or event. Can be linked to a bulk emailer, to allow the clients to know when a new even it under way.All scheduled items are added to Google calender to alert all Android and Google users straight to their mobile phones and Gmail accounts.All general events can be added to any website page.
1 Website Page

A updatable website page. Includes content layout. To make the web page updatable services need to be added to the webpage. This product can be reused in terms of a one specified structure (One Template Design).